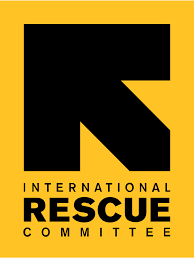 Updated at: 2022/04/05
Short Description of the Service
Health Services, clinical and non clinical (Community Level)
Detailed Information of Service
We are providing Health/Health support services in Different districts in multiple districts, such as Lashkargah, Nawa,Nahrisraj, Marja, sangin.
Services are clinical level and non clinical level:
Clinical:
IPC (infrection prevention and control): supporting 8 Health Facilities (Distrubution of IPC Items/materials, Training of All Health workers and on job training of the staff in their health facilities through regular mentor ships)
Community Health: 220 Volunteers are working in their communities to raise awareness and Health Education about communicable diseases, COVID19,Hygiene, Nutrition counsellings, family planning, psychosocial counsellings, immunization, Child Health, ANC, PNC and Related Health Topics, in mean time distribution of NFI Kits.
Non Clinical Services:
Health Services Through Mobile Health Teams such as Nutrition, Family planning, ANC, PNC, Treatment of Simple and chronic diseases, Refereeing of the patients to HFs, provision of Essential Drugs, Health Education, First Aid, Obstetrics services by Midwife.
Languages spoken English Dari Pashto
Address Sangin - Helmand - Call for details
Website https://www.rescue.org/
Phone Number +93707985763 English Pashto Dari
WhatsApp Number +93707985763
Skype tawab.khpalwak
Email AbdulTawab.Khapalwak@rescue.org
Calling hours 08:00 Am - 04:30 PM
Opening Hours 08:00 AM - 12:30 MP and 01:30 PM -04:30 PM
Accessibility & Additional Information
This service is closed on public holidays YES
Is an appointment required? NO
How should an appointment be made: Visit the Service location, or Ask For an appointment.
Are services available by referral only? NO
Is anyone on your team able to communicate in sign language? NO
The entrance to this location is accessible for all persons YES
This location has an elevator NO
This location has female staff YES
This location has separate and accessible toilets/bathrooms/handwashing for men and women YES
All services listed are free of charge YES
Contact Information
32.0710999400000000
64.8525866000000000
Click here to see the address in GoogleMaps.