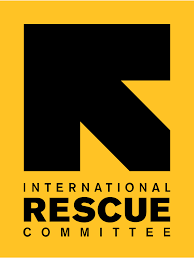 Updated at: 2022/06/14
Community-Based Education (CBE) and Accelerated Learning Program (ALP) classes for children lacking access to educational opportunities in Lashkargah district of Helmand province.
About the Service:
The project provides educational services to children who are deprived of education. This is done by establishing CB and ALP classes in the community. Moreover, it also establishes School Management Shura (SMS) to monitor the classes.
Furthermore, the project provides teacher kits, classroom kits, students kits, textbooks and a handwashing station to the CBE and ALP classes. As part of the capacity building process, the project also provides various training to the CBE and ALP teachers to enhance their teaching capacity.
To improve children's learning environment, the project also repairs the CBE and ALP classes. It also constructs and where required, repairs the latrines for the CBE and ALP classes.
Accessibility & Additional Information
The project provides educational opportunities to children who have no access to public school. Additionally, the language used for the service is Pashto but sign language capacity is there - for any beneficiary that requires the service in sign language. The service provided is free of charge to all the beneficiaries. There is also female staff in the project to assist any female person requiring the service.
The location where the project is located its entrance is accessible to all persons. However, it does not have an elevator. It also does not have separate and accessible washroom facilities for men and women.
Calling hours:
08:00 AM - 04:30 PM
The service is closed on public holidays. There is no requirement to book an appointment to access the service.
Address: To acquire the exact address, please call the following number for the derails.
Contact Information
Contact Information
31.6095648000000000
64.4082082200000000
Click here to see the address in GoogleMaps.