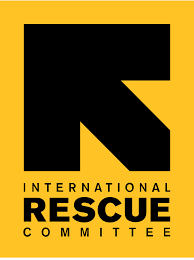 Updated at: 2022/04/05
Short Description of the Service
Establishing Community based education (CBE) and Accelerated learning (ALC) classes for children to find access to educational opportunities.
Detailed Information of Service
Providing educational services to children who are deprived from education.
Establishing CBE and ALP classes in the community.
Providning teacher kits, classroom kits, students kits, textbooks and Handwashing station to the CBE and ALP classes.
Establishing School Management Shura (SMS) to monitor the classes.
Coduct back to school campaign.
construction and reparing of latrines for the CBE and ALP classes.
Repairing the CBE and ALP classes to provide an appropriate learning environment to children.
Providing various training to CBE and ALP teachers to enhance their teaching capacity.
Languages spoken: Pashto
Address: Nawa-I-Barakzayi Call for details
Phone Number: +93706087030 - Pashto, Dari & English
WhatsApp Number: +93706087030 - Pashto, Dari & English
Email: Atiqullah.Atal@rescue.org
Calling hours 08:00 AM - 04:30 PM
Accessibility & Additional Information
This service is closed on public holidays? YES
Is an appointment required? NO
Eligibility for services Providing educaiton opportunities to children who have not access to public school
Are services available by referral only? NO
Is anyone on your team able to communicate in sign language? YES
The entrance to this location is accessible for all persons. YES
This location has an elevator NO
This location has female staff YES
This location has separate and accessible toilets/bathrooms/handwashing for men and women NO
All services listed are free of charge YES
Website: https://www.rescue.org/country/afghanistan
Facebook: https://www.facebook.com/InternationalRescueCommittee
Contact Information
31.4777105000000000
64.2898211300000000
Click here to see the address in GoogleMaps.