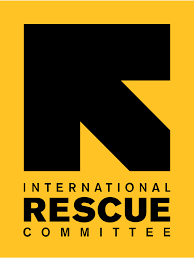 Updated at: 2022/04/05
Short Description of the Service:
The Environmental Health department constructs new water points/water wells and rehabilitates existing non-functional water points/water wells for communities,schools and health facilities where people do not have access to required quantity of potable drinking water.
Detailed Information of Service:
People in need of water supply services can reach to the International Rescue Committee staff, provincial offices of the International Rescue Committee or can submit an official petition to the directorates of provincial rural rehabilitation and development, refugees and repatriates, public health and Education. The environmental health department supports communities affected by droughts, conflicts, hosting internally displaced people and do not have access to required quantity of potable drinking water. The environmental health department also provides water supply services to health facilities and schools facing the challenge of access to drinking water.
Languages spoken: English Dari Pashto
Address Mobile / Outreach Unit
Calling hours : 8:00 AM to 4:00 PM - +93749 11 63 98 - Dari , Pashto and English
Accessibility & Additional Information
This service is closed on public holidays? YES
Is an appointment required? NO
How should an appointment be made - Through Phone Calls
Is anyone on your team able to communicate in sign language? YES
The entrance to this location is accessible for all persons YES
This location has an elevator NO
This location has separate and accessible toilets/bathrooms/handwashing for men and women YES
All services listed are free of charge YES
Contact Information
email: Leena.Masoodi@rescue.org
phone: 93749116398
website: https://www.rescue.org/country/afghanistan
Address
Nad Ali, Afghanistan
31.6642176000000000
64.2661498000000000
Click here to see the address in GoogleMaps.