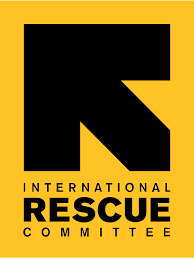 Updated at: 2022/04/11
IRC is supporting formal education services.
To support girls and boys in formal education services, Assessment is conducted in districts level, based on the needs assessment the schools will be identified that have highest needs for SIP(School Improvement Plan). In the identified schools, girls and boys are supported for providing students kits (Lined notebooks, Drawing notebooks, Color pencil, Student Bag, Slate board, Water Bottle Students and Cloth Mask For Community Based Education Students), and conducting remedial or catch up classes in the schools.
As per the assessment, the school are identified. All the teachers in these identified schools are provided with teacher kits (Notebook for teacher, Teacher bag, Permanent markers, Correction pen, Scientific Calculator, Disposable Protective Mask and etc.).
Languages spoken: English Dari
Address:
Phone Number / WhatsApp Number +93(0) 789940718 - Dari
Accessibility & Additional Information
This service is closed on public holidays? YES
Is an appointment required? YES
Eligibility for services YES: Formal Schools
Is anyone on your team able to communicate in sign language? YES
The entrance to this location is accessible for all persons YES
This location has an elevator NO
This location has female staff YES
This location has separate and accessible toilets/bathrooms/handwashing for men and women YES
Opening Hours
Monday open from 08:00 AM to 04:00 PM
Tuesday open from 08:00 AM to 04:00 PM
Wednesday open from 08:00 AM to 04:00 PM
Thursday open from 08:00 AM to 04:00 PM
Sunday open from 08:00 AM to 04:00 PM
Contact Information
phone: 93789940718
website: https://www.rescue.org
whatsapp: 93789940718
31.5965500191127870
64.3862213180457100
Click here to see the address in GoogleMaps.